Home > Our Tours>Off-Road Tour
---
Explorer Tours
Off-Road Adventures
:
If you're looking for fun, excitement and truly great landscapes, come with us on an off-road expedition!

We can design a tour with you, or you may want to let us design one for you, and we will take you truly off the beaten track.
Discover the Jordan that most tourists never see endless vistas on the pink dunes, the rugged limestone deserts of central Jordan, or the strange and beautiful black deserts of the north. See an exciting range of landscapes sweeping valleys, terrific mountain ranges, volcanic boulder fields, archaeological sites unreachable by paved roads and enjoy the intense quiet and immense skies far from any towns, lights, and traffic.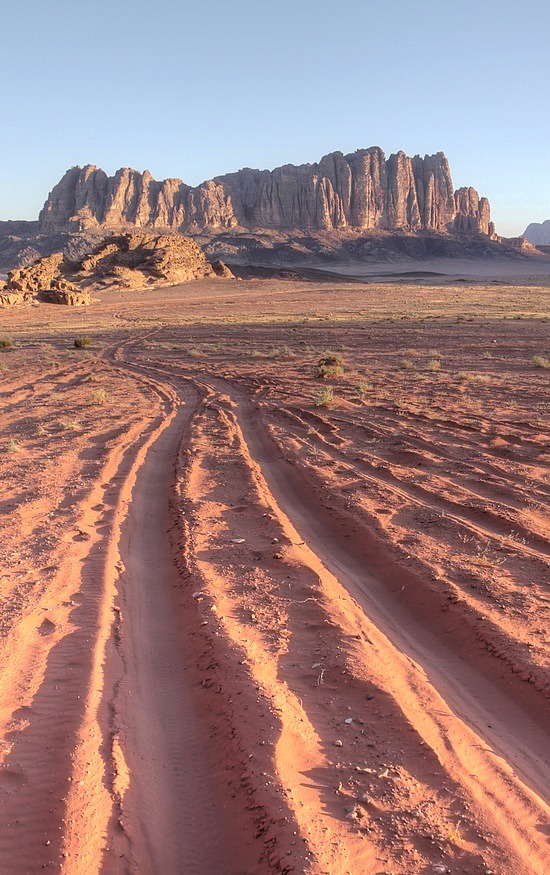 We can cover territory in air-conditioned 4WD comfort, fly across the desert on motorcycles, or take it slow and steady in old Bedouin jeeps. We can end our days far out in the desert, sleeping under the stars, or return you to the comfort of your hotel, just let us know what you have in mind.
EJT also hosts 4WD groups in their own vehicles - - including motorcycle groups - - for which we will arrange your border-crossings and all permits and requirements for off-road travel in Jordan.

Please be aware that such permits are necessary!
As with all of our touring activities, EJT is careful to craft our tours on environmentally friendly routes.
Programed & Designed by Gogies.net