Home > Our Tours>Nature Reserves Tour
---
Explorer Tours
Tours
of Nature Reserves:
Through most of history Jordan was known for its pasturelands, forests and wilderness, which until recently surrounded most of our towns and villages.

Now only the elderly can remember these natural expanses: as in most of the world human activity is encroaching on – and endangering – nature.

69 mammal species were recorded in Jordan before the beginning of the 20th century – it is believed that today only 31 of them survive.

Still, however, we have abundant birdlife and over 3,500 plant species.

An aggressive program to establish and protect nature reserves in Jordan is helping to conserve and promote our biodervisity.
Jordan
now has seven nature reserves:

Ajloun Highland Reserve, Shaumari Wildlife Reserve, Azraq Wetland Reserve, Dana Reserve, Mujib Reserve, Wadi Feinan, Petra Archaeological Reserve and Wadi Rum Reserve.

In all of these Reserves there is hiking and camping available, and at Dana, Azraq, Ajloun, and Petra there are ecologically sound lodgings operated by the Royal Society for the Conservation of Nature (RSCN).

Soon we will be able to add to this list the Royal Botanical Garden, which focuses on regional natives and will host a herbarium and research facility as well.



Ajloun Highland Reserve
:
Located in the Mediterranean hill country of Ajloun, dominated by open woodlands of oak and pistachio, these protected woodlands include some of the last remaining old oak forests in Jordan.

The park was first established in 1988 in an area known as "Burqush," where a captive-breeding program of the Roe Deer was initiated.

Later the breeding program was moved to Ishtafaina, an area northwest of Burqush.

This 132 km. area around Ishtifaina is now the Reserve.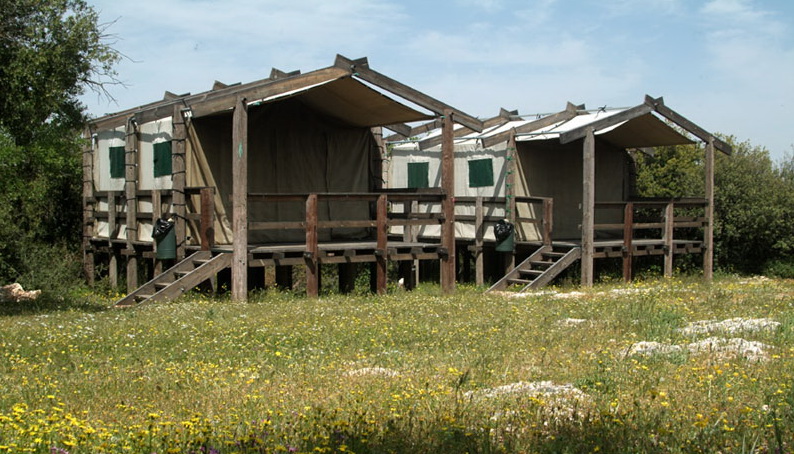 The rich greenery and shady trees have long made Ishtifaina a popular spot for picnickers and hikers.

Visitor services are still sparse, but trails and a camp have been developed for observing wildlife and enjoying the quiet and distinctive forest beauty of this area.
Azraq Wetland Reserve:
A unique wetland oasis located in the heart of the semi-arid Jordanian eastern desert, Azraq is now an important stopover and breeding ground for birds migrating between Africa and Asia.

Its beauty lies in several pools, a seasonally-flooded marshland and a large mudflat known as Qa'at Azraq.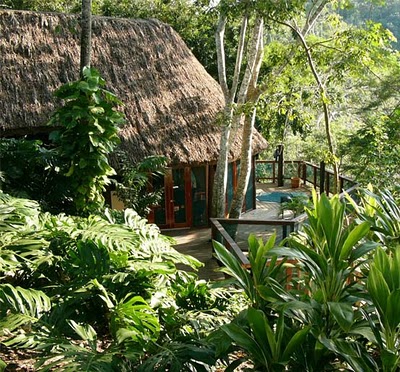 Azraq was once the third-largest wetlands area in southwest Asia, but the expansion of greater Amman's urban sprawl has drained the area of its year-round lakes.

It is the blue of pools and streams that once graced Azraq that gave the area its name, which meanest "blue."

Now these streams and lakes are dry, but RSCN crafted an agreement to recycle water from Amman and pump it back into a portion of the old wetlands environment.

This project has successfully restored enough of the habitat to encourage the return of migratory birds to the area.

The visitors' center provides a timeline of Azraq's environmental history.
The lodge at Azraq consists of simple accommodations and family-style dining, as well as research facilities.
Shaumari Wildlife Reserve:
The Shaumari Wildlife Reserve was created in 1975 as a breeding center for endangered or locally extinct wildlife.

It is home to some of the rarest species of animals in the Middle East.

In this small 22.2 km reserve you can find Arabian Oryx, ostriches, gazelles and onagers (wild donkeys).

These animals are increasing their populations and reasserting their presence in this safe haven, protected from the hunting and habitat destruction which nearly wiped them out.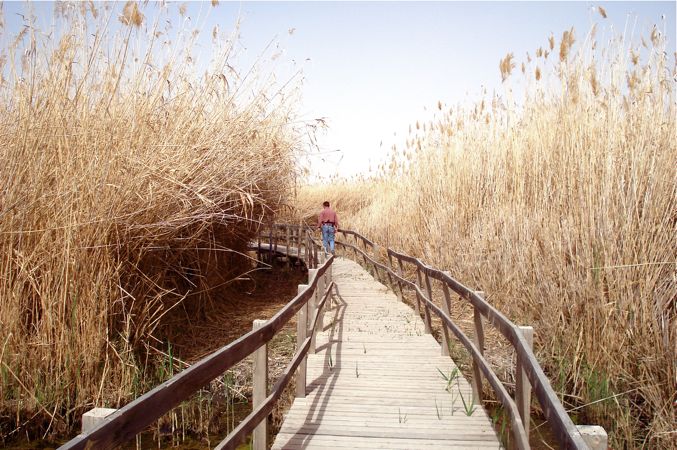 Visitors to the reserve can see the living result of this global cooperation.

The Oryx can often be seen roaming freely in the desert grassland, and the ostriches, gazelles and wild donkeys can be observed in their enclosures.

Shaumari's breeding enclosures provide a small "zoo" for visitors, making the reserve a popular spot for children and school outings.
Mujib Nature Reserve:
Wadi Mujib is a giant canyon ("Wadi") which starts in the Jordanian highlands 900m above sea level and empties into the Dead Sea – 400m below sea level!

Permanent streams flowing down this 1300m elevation change have created a magnificent habitat for biodiversity representing a wide range of endemic plant and animal species.

The sandstone cliffs are the typical habitat for the ibex, a beautiful mountain goat, whose numbers in this are were once declining due to illegal hunting.

In Mujib Reserve the Royal Society for the Conservation of Nature (RSCN) has established a captive breeding program for the ibex.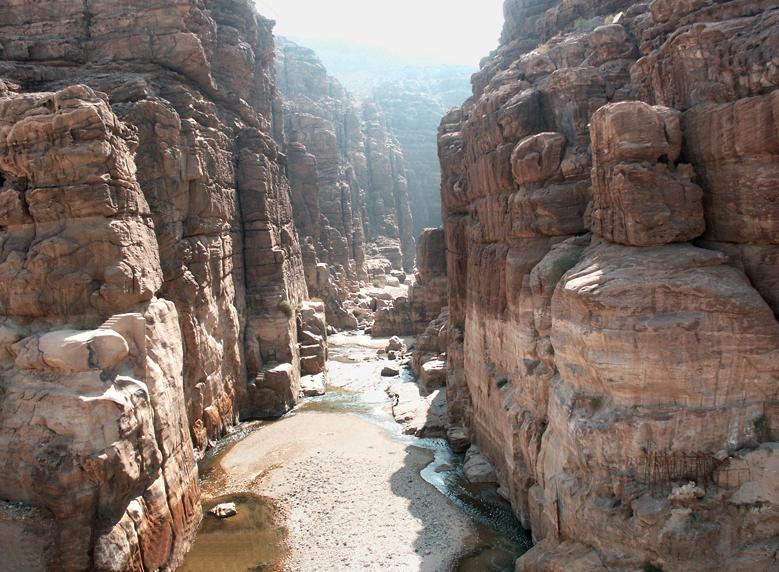 Many carnivores also inhabit the various vegetation zones of the Mujib area.

The caracal, for example, a medium-sized cat with black and white ear-tufts, lives in its rocky wadis.

The caracal is a powerful and agile hunter with an incredible leaping capacity – able to catch wild birds in its paws.

These and many more animals are now being harboured within the Reserve.
Mujib offers a wide variety of hiking trails and the Mujib camping facility offers a peaceful and remote retreat.

The campsite has five spacious tents, a bathroom and barbecue grills for a maximum of 25 people.

Hiking trails vary in length and difficulty, some of which require hiking and even swimming to complete.

A steep, hot region with dramatic cliffs and views, hiking in Mujib is definitely an adventure.
Dana Nature Reserve:
Nearly 300 square km of Valleys and mountains that extend from the top of the rift valley down to the desert lowlands of Wadi Araba, Dana Nature Reserve protects a wide range of biodiversity.

Surrounded by strange and beautiful rock formations and native forests, Dana is a world of natural treasures.

Visitors to Dana can experience the beauty of Rumman Mountain, the mystery of the ancient archaeological ruins of Feinan, the grandeur of the Wadi itself, and the timeless tranquillity of Dana Village.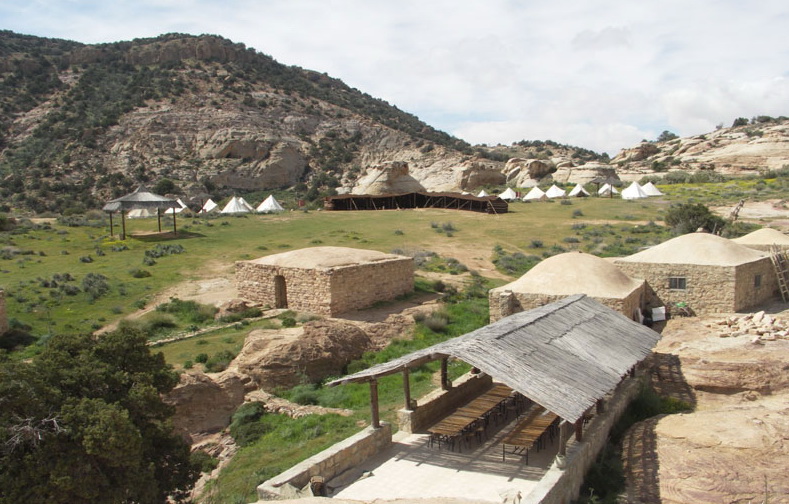 At Dana the visitor can hike several trails of varying difficulty and length, and choose from camping in sturdy, spacious tents with comfortable beds or taking it easy in the Guest House.

Dana also supports a variety of eco-friendly sustainable income projects including traditional terraced gardens and orchards, which are also interesting to visitors.


Wadi Feinan:
15 kilometers due west down Wadi Dana and Wadi Feinan is the Wadi Feinan reserve area and Lodge.

Designed by the famous Jordanian architect Amar Khammash, the Lodge is entirely solar-powered.

The interiors are architecturally daring – and completely candlelit.

The silence of the Wadi at night is magnificent.

Feinan is a rugged, red-granite canyon ("wadi") which widens out into the pink sand dunes of the Jordan Valley floor.

From the Lodge one can hike a variety of landscapes – up the canyon amongst cliffs and rock formations, or wandering on the relatively flat floor of the valley through Byzantine archaeological remains and dunes.

Feinan is especially pleasant in the winter, when the highlands are cold and rainy, but the Valley is balmy and warm.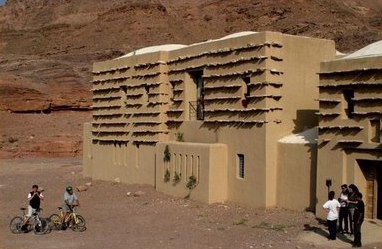 Wadi Rum:
An hour's drive from Petra, just above the Saudi border in the beginning of the pink-sand Nefud desert is the famous Wadi Rum.

The setting for much of David Lean's epic film Lawrence of Arabia, Wadi Rum has become known for its mysterious and compelling natural scenery, for unrivalled rock-climbing and hiking, and for its peerless nighttime starscapes and Bedouin hospitality. As a complex and seemingly endless landscape for trekking, climbing, off-road adventures by jeep or motorcycle, riding, or camelback excursions, Wadi Rum is truly unique.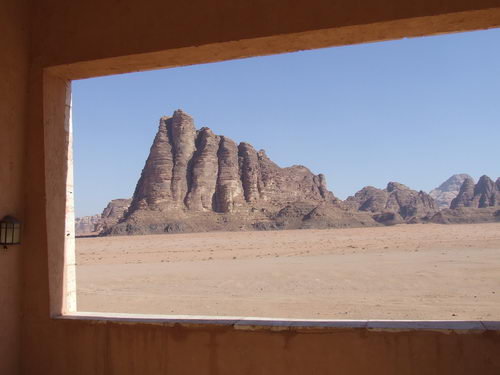 The Nature Reserve at Wadi Rum is a special partition of the vast landscape.

Created to protect fragile desert ecosystems, it is important that we not take off-road vehicles into the area.

EJT supports the Reserve by conducting only eco-friendly tours within its boundaries.

Beyond the Reserve, however, are areas set aside for other kinds of fun - - plenty of room for all of us.
Whether you choose to stay in a small Bedouin family camp nestled by steep red cliffs and hidden in pink dunes, or a camp fully equipped with a disco and bar, Wadi Rum can accommodate you.

EJT can also take you far outside the structures of Wadi Rum tourism and make you a private camp with meals grilled to order, slow-cooked in a cauldron over hot coals, or baked underground - - while you're out hiking or riding on the desert
.
Programed & Designed by Gogies.net