Home > Our Tours>Hiking Tour
---
Explorer Tours
Hiking:
On our hiking tours we will lead you through places that we have known all our lives, through our varied and striking historic and natural landscapes.

All of us at EJT grew up walking these landscapes, and we want to share with you the profound beauty of the pathways we have always followed, the views that have opened our lives and minds.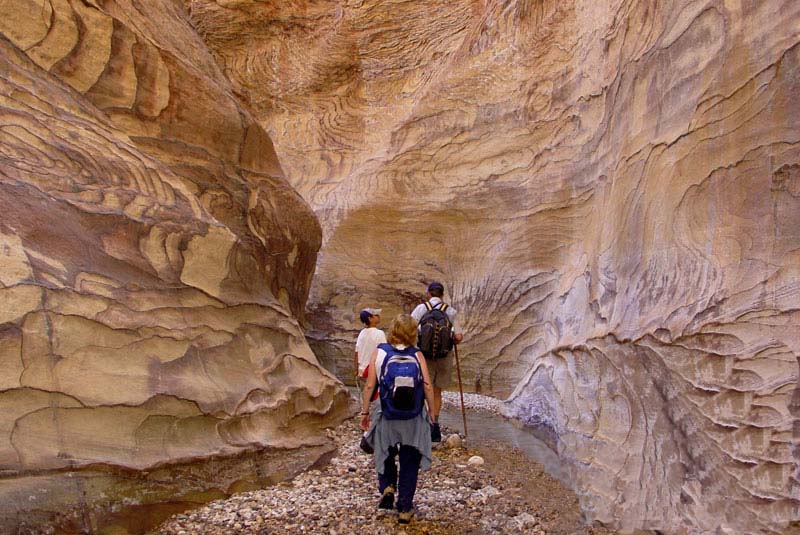 Our southern mountain ranges are otherworldly bluffs of red, purple, orange and yellow sandstone; towering over the seacoast at Aqaba are rugged black and red granite mountain ridges and steep canyons; rolling east are the yellow limestone desert; the soft swales of pink sand desert; the brooding darkness of the black lava desert…

In the north the mountains are softer and more classically Mediterranean, with wooded slopes of old oak forest, centuries-old terraced olive orchards, red soil and golden wheatfields.

We walk and camp through Jordan, sometimes walking through nature reserves and sleeping at their lodges, sometimes sleeping in caves or the open desert under the stars, sometimes staying with Bedouin families in their tents.

Let us know what your comfort level is, and we will accommodate it.

We can also combine hiking with horseback or camel-riding, or 4-wheel drive vehicles where off-road driving is permitted.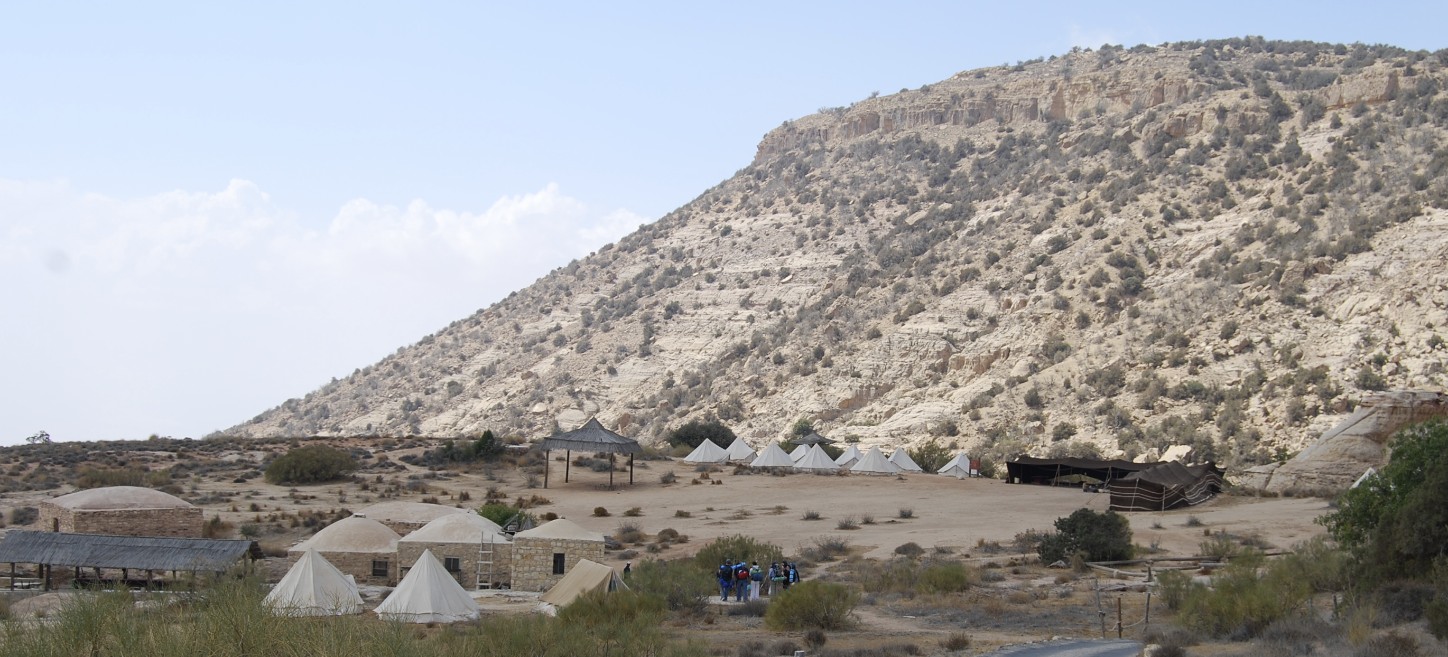 Jordan
has been inhabited for more than 10,000 years:

along our way we pass

through many old villages, archaeological remains, Bedouin encampments and modern settlements. Hiking tours are a way to enjoy Jordan with minimum impact on the environment.

We camp like the old Bedouin camped, using minimal water, local food, and leaving little behind us but footprints.

One difference from the old ways is that EJT takes care not to impact the remaining native forests of Jordan: our campfires are built from fallen wood or coals we bring with us.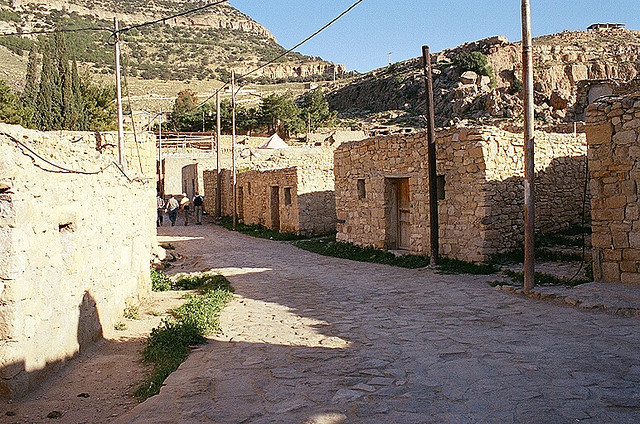 Programed & Designed by Gogies.net