Home > Our Tours>Diving & Snorkeling Tour
---
Explorer Tours
Diving & Snorkeling:
The Gulf of Aqaba is an outlet of the Red Sea.

Aqaba is reknowned worldwide for its coral reef and the beauty of the sea meeting the foot of the rugged Arabian mountains.

The Gulf of Aqaba hosts about 110 species of soft coral, 120 species of hard coral and over 1,000 fish species.

The city of Aqaba itself is a pleasant host for anyone interested in scuba diving, snorkeling or marine research – and its lively town center offers a venue for water sports and nightlife, too.

Aqaba's average water temperature of 23C (+ 73F) allows the water-oriented tourist to enjoy the sea year-round.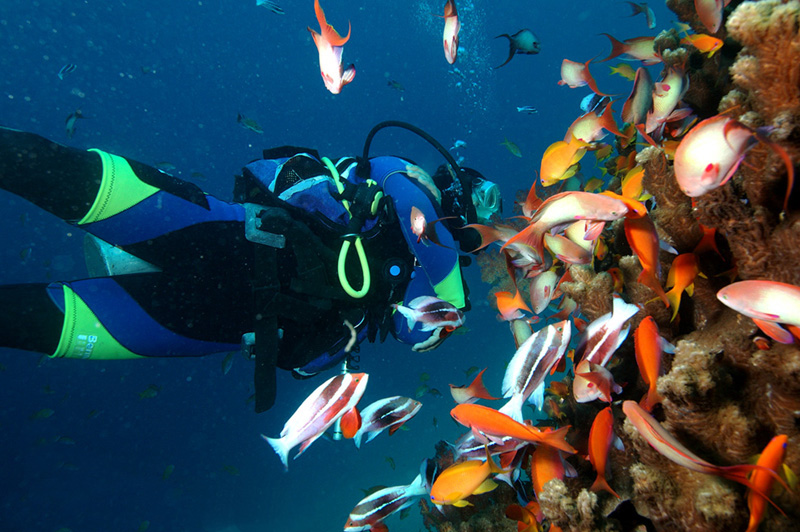 The warm waters of Aqaba provide a perfect habitat for an array of unique and dazzlingly colored fish.

In Aqaba's clear waters many of these can be viewed without even getting wet!
EJT supports environmentally friendly diving, research and water sports.

Come to Aqaba and do your bit to protect this natural treasure created over many centuries.

Combine a day or two of Arabian seacoast with hiking or riding in the high desert, or let us plan a longer stay for relaxation in a warm, sunny retreat from colder climates.
Programed & Designed by Gogies.net